Seniors' Resource Center is in the process of moving it's Southwest Office to a new location, at 8116-G W Bowles Ave Littleton, CO 80123. Formely located at Southwest Plaza Mall, the new location will offer an abundance of services, including; computer classes,  sing-a-longs, transportation, care management, low-vision assistance, information & referral, volunteer driver program, and many more.

On Saturday, April 26th, Comcast Cares Volunteers came to the new location to help prepare for the big move. Around 30 volunteers painted the entire interior of the building, repaired damages in the walls, floors and ceilings, and made this new site ready for move-in.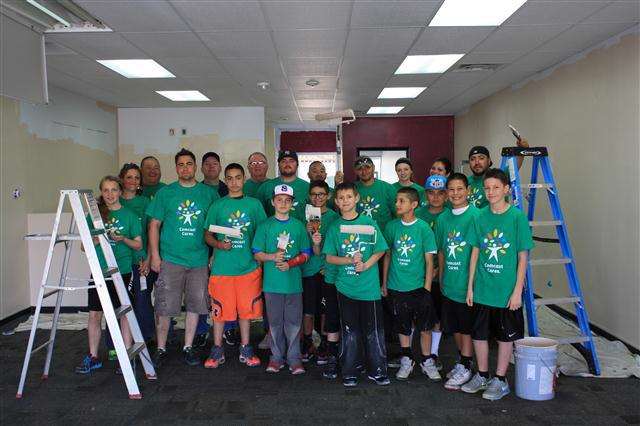 "It's tremendous the amount of work we have gotten accomplished. Within a few hours, it's been completely transformed and looks amazing," said President/CEO John Zabawa.The relocation is due to a renovation at Southwest Plaza Mall. The mall will be providing trucks and staff to help with the final move, expected to be complete by the second week of May. While the location has changed, the same quality services have remained the same.